It Gets Kinda Tricky

Q: It's Iceywave again, I wanted to say thank you for the kind response, I'll make sure my 2025 ballot is much better. Now I do have some questions...
I'll be starting a YouTube channel soon, would you like me to promote this website on my channel?
How many total weight classes are there in the history of robot combat (It's an idea for a YouTube video Iíll probably post later this year)?
- Sincerely, a bird clock lover : ) [West of San Antonio]
A: [Mark J.] We all get carried away from time to time, Iceywave. Think nothing of it.
I don't request links or promotions for any runamok.tech sites - I have my reasons - but you're free to feature 'Ask Aaron' if you find the site worthy.
That gets a little tricky. Weight classes evolved over time. For example, the 1994 US Robot Wars had three weight class maximums:

Lightweight - 40 pounds
Middleweight - 70 pounds
Heavyweight - 100 pounds

Two of those classes changed for the 1995 event and a fourth 'Super Lightwight' class was added with a 20 pound maximum. All four of those weight limits were increased for the 1996 event.
In current competition there are minor differences in classes of the same name when conducted in Europe and measured in round kilograms versus US events measured in round pounds. As best I can figure, the full-combat weight classes that have persisted for more than a couple of years are:



| Weight Class | Max Weight |
| --- | --- |
| UK Fleaweight | 0.75 kg |
| US Fairyweight | 0.15 kg |
| UK Antweight | 0.15 kg |
| US Antweight | 1 lb |
| Canada Kilobot | 1 kg |
| US Beetleweight | 3 lb / 1.4 kg |
| UK Beetleweight | 3.3 lb / 1.5 kg |
| Mantisweight | 6 lb |
| Hobbyweight | 12 lb |
| Dogeweight | 15 lb |
| Featherweight | 30 lb / 13.6 kg |
| US Lightweight | 60 lb / 27 kg |
| UK Lightweight | 66 lb / 30 kg |
| US Middleweight | 120 lb / 54.5 kg |
| UK Middleweight | 121 lb / 55 kg |
| US Heavyweight | 220 lb / 100 kg |
| UK Heavyweight | 242 lb / 110 kg |
| BattleBots Reboot | 250 lb |
| SuperHeavyweight | 340 lb |
| MechWars SuperHeavy | 390 lb |
---
Deep Cuts

Q: I found an episode of inside Robotica! Inside Robotica Episode 306 [Erskine, Scotland ☆]

A: [Mark J.] Good find, Erskine.

"Inside Robotica" was a weekly program broadcast on The Science Channel as sort of an 'after-show' for "Robotica" seasons 2 and 3 that aired on sister channel TLC. It was comprised of interviews with the teams, clips from the show, visits to the pits, and testing/construction video from the teams. It's pretty 'deep cut' stuff. I know of no other episodes that have survived.
---
Nobody's Home
Q: Do all the BattleBots teams live in Las Vegas now so they can drive their robots in the daily destruct-a-thon? How much are they being paid?
[Fort Colins, Colorado]
A: [Mark J.] The actual BattleBots teams are quite rarely involved in the BattleBots: Destruct-A-Thon shows. The 'famous' robots appearing in the live show are special easy-to-repair 'showbots' made to look like the real 'bots. These showbots all driven by the same two hired operators, and the "teams" that enter with the robots are actors. It's a show, not a competition.
The only real teams and robots in the show are there for the 'Proving Grounds' fights for new competitors. These fights are occasionally scheduled as part of a Destruct-A-Thon show. See these two consecutive archived posts for more information on the Las Vegas live shows.
---
I Know So Little

Q: How do you feel about Conquering Clown taking part in the BattleBots Proving Ground? [Clay, New York]

A: [Mark J.] It's difficult for me to feel much of anything about an entry about which so little is known.
Original team members Don Lariviere and Mike Flanagan are experienced and effective competitors, but are they still the team? Returning to BattleBots after taking off ten or twenty years from combat robotics has not met with much success.
I have not seen even a sketch of a new 'Conquering Clown'. I'll be disappointed if they decided to drag out the carcass of their Robot Wars Extreme Warriors competitor to amuse a weekend afternoon Vegas show audience.
I'll hope for the best.
---
I'm Gonna Say No
Q: I saw on the BattleBots wiki that a robot called Jaw Breaker would be competing in the Proving Ground of the Destruct-A-Thon. By any chance is it the same robot build by your old friend Tim Berghoefer that made it to the Robotica championship twice?
[Clay, New York]
A: [Mark J.] The BattleBots Wiki reports all sorts of unverified information.
The Wiki names an unspecified 'Jawbreaker' as a "rumored" Proving Grounds competitor.
No 'Jawbreaker' appears on the official BattleBots Proving Ground schedule, which lists matches thru December of this year.
Stephen Montero's robot 'Jawbreaker' competed at BattleBots 5.0 and would have a claim to that name.
Tim Berghoefer's robot 'Jaw Breaker' competed at BattleBots 3.0 under the name 'Nasty Overbite' and would likely use that name again for a return to the competition.
Besides, I think Tim would have dropped me a note if he were heading to Las Vegas.
---
Elvis Has Left The Building

Q: how will battlebots destruct-a-thon work? neither overkill or ginsu have active weapons? what is the proving ground? and where can i watch it? [Vestal, New York]

A: [Mark J.] The BattleBots "Destruct-A-Thon" is like an Elvis impersonator: a staged and scripted Las Vegas show. It is not a competition and it does not follow BattleBots competition rules. See the next post down the page for a description and review.

The "Proving Ground" is a segment inserted into the Destruct-A-Thon show on an irregular basis. Here's what BattleBots says about it:

"Select Destruct-A-Thon shows will included fights with robots trying to prove their worth to be on the BattleBots television show and next World Championship. Weíre calling this BattleBots Proving Ground! Come watch as rookie bots battle to impress the Selection Committee; Established veterans try out new weapon systems; or bots on the bubble battle to stake their claim for a World Championship position."

The Destruct-A-Thon is neither recorded nor televised, but some of the 'Proving Ground' matches have been oficially released on the BattleBots Supporters-Only Facebook page. If you want to see the whole show you'll have to catch a bus to Vegas and buy a ticket.
---
A Live Vegas Experience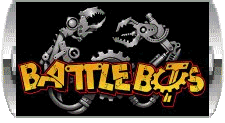 Q: I wanna to go see the battlebots live in las vegas. Whens the next tournament and how much are the tickets? [Web Forum]

A: [Mark J.] Right now (summer 2023) there are BattleBots 'Destruct-A-Thon' shows running five days a week at the Caesars Entertainment Studios in Las Vegas. Tickets cost between $62 and $193 plus fees.

The 'Destruct-A-Thon' is not a tournament -- it's a scripted ninety-minute show with five 'fights' and a lot of video clips from the TV series. BattleBots calls it "a live Vegas experience based on the hit TV show". There's no Faruq, no Kenny, no Chris, and no judges. The teams are played by actors, and the robots are easy-to-repair lookalikes. Here is a 3-star review from the Ticketmaster website for the show that sums it up well:

"So here was our take on the destructathon event. Itís a made for Vegas every week event. The robots are real but not the bots they use in the actual tournament... it's their B Bots or older gen bots they use for testing or such. The drivers are not the actual bot builders. They were just 2 guys that drove all the bots. They hired actors to act like the original teams. But all in all it was cool. Robots got destroyed. And we even had fire!!!! So the hits are real but just not quite with the same velocity they would have going for the giant nut. Itís still cool to see if youíre a fan of the show."

The next actual tournament is tentatively scheduled for "first quarter, 2024". Filming runs about two weeks with two 'sessions' per day; you can expect to see about seven fights per session. Ticket prices for the real tournament are higher than for Destruct-A-Thon, averaging more than $200 per session.
---
One Thru Six

Q: The teams behind Juggerbot, Jawbreaker, Kritical Mass, HandsOFF!, Panzer Mark 1 and Viper returned from Robotica Season 1 to Robotica Season 3 with new robots:
Juggerbot 3.0
Jawbreaker's Revenge
Ultra-Violence
Mini-Rip
Panzer Mk 3 and
Viper Revision 2
What tournament seedings would you have given them? [Erskine, Scotland ☆]

A: [Mark J.] Ignoring my knowledge of how they actually did in Robotica Season 3 and basing my seedings only on how the teams performed in Season 1:
Juggerbot 3.0 - Team JuggerBot grabs top seed as the highest placing robot team returning from Season 1.
Ultra-Violence - Team Suspect missed out on the Season 1 final fight to the eventual champion on tiebreaker scoring.
Panzer Mk 3 - Todd Mendenhall did not make the Season 1 finals, but dominated the preliminary trials before losing a pushing contest to 'Viper'.
Jawbreaker's Revenge - Team Jawbreaker's two-wheel design had control trouble, but was agile and unstoppable.
Viper Revision 2 - Team Viper lacked speed and was unable to complete The Maze trial, making the finals on pushing ability.
Mini-Rip - Team Litewav did not do well in Season 1, scoring only 20 points in their first-round loss to 'Ram Force'.
You can follow their actual performance on the Robotica Season 3 tournament tree.
---
You Can't Find What Isn't There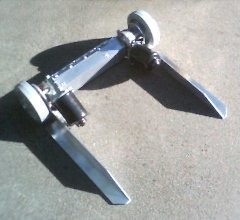 Q: what was nasty glass of waters weapon? and why cant i find it on botrank? [Vestal, New York]

A: [Mark J.] 'Nasty Glass of Water' was a hobbyweight robot we built for the September 2001 NERC Hobby Expo event in Chicago. It was a 'bottomless' dust pan controlbot design driven by a huge pair of automotive windshield wiper motors running at 24 volts. Think of it as a very early experiment in anti-wedge forks.

At the moment it's impossible to find much of anything on SPARC BotRank -- the database is badly corrupted and a great many records are missing.

Example

- The index page claims to have a record of 4750 historic matches for the 12-pound class, but if you add up the fights column for all the listed 'bots you only get 854 individual fights. Since it takes two 'bots to make one match, that means 90% of the fights are missing.

The last intact version of BotRank I know of is the May 2022 archive from The Wayback Machine, but you won't find 'Nasty Glass of Water' there because NERC didn't start sending their event reports to BotRank until 2003.

UPDATE:

I wrote to admin Rob Farrow to ask about the situation at BotRank. He responded:

Hey Mark, sorry I didn't reply earlier.

It's been busted for about 6 months and you are the 1st to notice. No one uses it anymore. It is going to be semi-retired from regular use. Everyone has switched over the the results/tracking and ranking system on the RobotCombatEvents site which has >90% of events submitting their results as opposed to the height of botrank which had ~50% of events.

[Name Redacted] wants to take it over and do some stuff with it, so it isn't going away but it may take some time to get it transferred.

I didn't even know about the

RobotCombatEvents Ranking System

. I'm happy that there's something tracking results, but it certainly isn't a substitute for the historic records that were available at BotRank.

You can drop a note to Rob to thank him for keeping BotRank going thru the years and let him know that you found it to be a valuable asset to combat robotics.
---
Hard to Compare

Q: what robot has the most wins to every loss? as far as I can tell its bite force [Vestal, New York]

A: [Mark J.] Hall of Fame robot 'Bite Force' has a record of 23 wins and 1 loss which makes for a 95.8% victory rate. While this record is remarkable, there are combat robots with better victory rates.

There are a number of robots that have swept to victory in multiple tournaments before retiring with a perfect record. For example, middleweight 'Hworf' fought undefeated thru three tournaments to retire with a 12 win - 0 loss record.

A fair comparison should include the number of matches in which a robot has competed. There should also be some consideration for the level of competition. It gets very messy. Below is a table showing robots with high victory rates categorized by number of fights. There may be better records, but these stood out in a quick search.
| Fights | Robot Name | Class | Win/Loss | Percent |
| --- | --- | --- | --- | --- |
| 10 to 19 | Hworf | Middle | 12/0 | 100% |
| 20 to 29 | Mini Puma | Beetle | 24/1 | 96.0% |
| 30 to 39 | Margin of Safety | Beetle | 35/2 | 94.6% |
| 40 to 49 | Wedge of Doom | Light | 43/5 | 89.6% |
| 50 to 59 | Demise | Fairy | 46/4 | 92.0% |
| 60 to 99 | Dark Pounder | US Ant | 81/12 | 87.1% |
| 100 plus | Silent Spring | Beetle | 116/30 | 79.5% |
---
Better to Ask Reddit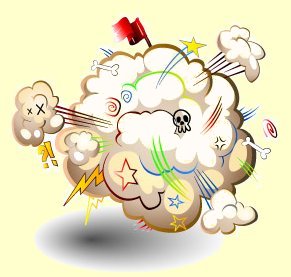 Q: what do you consider a good fight? one that is really close like fusion vs witch doctor or a quick knockout like uppercut vs sawblaze.
[Vestal, New York]
A: [Mark J.] This is the type of fan question they love over at Reddit. If you aren't monitoring the r/battlebots subreddit you may want to take a look.
Here's the type of fight I like.
---
Always Carry a Tape Measure

Q: how tall are warrior clan and p1? [Vestal, New York]

A: [Mark J.] The next time I'm walking thru the BattleBots pits I'll measure them for you.
---
But it Looks Like a Tournament

Q: What is your opinion on how only fifty bots can get into battlebots now? [Vestal, New York]

A: [Mark J.] Given the time and resources required to compete and the way the competitors are compensated, I'm surprised that there are still fifty teams interested in competing:

BattleBots is not a televised sports tournament.

BattleBots is a television show that looks like a sports tournament.

See: Why Things Happen on BattleBots.

Q: Also, in an old post you say that the commentary is added in later, is the part where the hosts talk with the winner also added in later?

A: The BattleBots commentators are 'ringside' for the matches, and some of their reactions during the fight may be used in the commentary. Most 'real life' television shows record the entire commentary in a studio after the event.

Post-match interviews are done immediately after the match -- you need the teams to be full of spirit and 'fresh from the fight'.
---
The Store is Closed

Q: I'd like to order the hat and video CD from your web store. How long is delivery? [Vestal, New York]

A: [Mark J.] Is my webstore still on-line? I was sure I took that down six years ago when I moved to my new web server. I had a few extra Team Run Amok hats for sale and I was tossing in a video CD from the 2002 'Oregon Clandestine Street Fight' as a bonus. It's 2023 and they don't even put CD drives in computers anymore! Here's a description of the video from the web store:

Oregon Clandestine Street Fight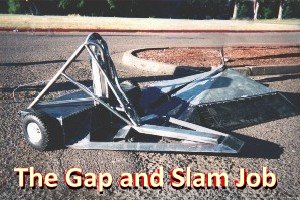 It was a hot July afternoon and the finest heavyweight and super-heavyweight combat robots in the Northwest gathered at an undisclosed location to test their mettle.
No TV coverage - No spectators - No prize money - No trophies - No scale - No clock - No rules
Slam Job vs. The Gap

- a ranked heavyweight overhead pneumatic spike against the highest lift-bot in Robot Wars. Will the spike find a target before the lifter gets under the skirts? Which 'bot can recover and/or survive?

The Gap vs. JuggerBot 3.0

- high lifter against rambot, maneuverability against speed, spatula against flapjack? You'll need pencil and paper to keep track of the weapon hits, hazard damage, inversion recoveries, and strategy changes in this marathon battle!

Rosie the Riveter vs. Tillah

- Oh the humanity! Tillah is the latest 'bot out of the JuggerBot camp. Ask them how much power the drum weapon has and they just smile. Listen for the team members yelling for the drivers to stop the match!

Tillah vs. Chevy Van Door

- bonus footage of Tillah working out against a late entry. Turn up the sound!

Strike Terror vs. Chevy Van Door

- you've never seen a weapon like the one mounted on super-heavyweight 'Strike Terror'. Wild weapon gyrations and an unearthly whine when the weapon winds up left us fearing for our lives! Spot the teams in the background hiding behind trees.
I've removed the web store, Vestal -- but I'll tell you what I'll do:
I'll dig out one of the hats and send it to you as a reward for letting me know that the store was still on-line;
I'll toss in a set of combat robot trading cards; and
I'll upload the Oregon Clandestine Street Fight videos to YouTube and post a link.
The link is now 'up': Oregon Clandestine Street Fight

Comment: Thank you so much for the hat. Im a big fan of the site if you couldnt tell.

Reply: You're very welcome, Vestal.
---
A: [Mark J.] This falls outside the range of question types we answer here. Ask Aaron is not a fan site. See FAQ #14.
I'm sure this question would be welcomed on the Battlebots subreddit.
---
A Rat Has Resurfaced

Q: I found on your archive that [Name Redacted] was the creator of the Robotica Rats. Did he and someone else control them? And do you think he has them in storage, or are they scrapped? [Clay, New York]

A: [Mark J.] Robotica host Dan Danknick says the rats were controlled by "an experienced Hollywood SFX team" which makes sense. You wouldn't want any of the competitors to feel that the rats were anything but impartial.
According to a 2022 post on Reddit at least one rat chassis has survived [photo above] and one of the comments to that post implies that the chassis is in the possesion of the original builder. The condition of the original plastic rat bodies is unknown.
UPDATE: The information I previously had about the Robotica Rats was incorrect. The Rats were built and operated by
J.D. Streett Special Effects & Pyrotechnics
of Los Angeles. J.D. Competed in the first season of Robotica with
---
Audiences Want Action

Q: How come no one uses a cord ball or dispenser to entangle spinner weapons. The have everything else. [Generic Verizon Server]

A: [Mark J.] Most all combat robot rule sets prohibit entangling devices -- they make for dull matches. Example from the BattleBots Design rules Section 8-j:

Prohibited Weapons

The following weapon types are not allowed under any circumstances:
Fouling devices such as glue, nets, fishing line, ball bearings and such.

Squirting liquids or liquefied gasses such as liquid Nitrogen.
EMP generators or other means intended to damage or jam the opponent botís electronics.
Deliberate smoke generators.
Bright lights, lasers, etc., that are distracting or dangerous to vision.
Weapons that damage the other bot by destroying themselves.
---
Could You Make It Work Today?
Q: My favorite part of Robotica was the challenges that were nominally point-based, but the robots could interfere with each others' progress. Given the massive advancements in weapon effectiveness & destructiveness, if such a contest came back in 2023, would there be a fair way to allow some degree of moving weapons for glassbreaking, self-righting, and a reasonable amount of interference, without the dominant strategy becoming "kill the other robot, then scoop all the points unimpeded"? [Newton, Massachusetts]

A: [Mark J.] Robotica Seasons 2 and 3 did have challenge stages redesigned to allow greater opportunity for robot vs. robot conflict. Most competitors chose to focus on the points-gathering tasks, although in a few matches the close quarters of the starting turntable in "The Labyrinth" saw weaponry deployed.

I think it would make sense to have active weaponry for a Robotica-style event comply with "Sportsman Class" rules as defined in section 4.2 of the SPARC Ruleset. That should allow for ample capacity to interfere without destroying the opponent or the set.
---
It Really Doesn't Matter

Q: For the filming days of Robotica:
Day 1 - episodes 3 and 6
Day 2 - episodes 1 and 5
Day 3 - episodes 2 and 4
example for the speedway did the episode 3 competitors go first in day one, did the episode 1 competitors go first in day two and did episode 2 competitors go first in day 3? we know the filming days of season 1 but what about seasons 2 and 3? [Erskine, Scotland ☆]

A: [Mark J.] Season 1 filming day 2: the 'bots from what would become episode 1 went first -- but this was just chance as the order of the episodes was not determined until the video editing was complete and the producers watched each show. I do not know the order of competition for days 1 and 3 or for any of seasons 2 and 3.
---
All the Way to the End

Q: What is the difference between your copies of Robotica Season 1 and my copies? frame rate, colour, screen quality? if so, which copies are better or are we evenly matched? [Erskine, Scotland ☆]

A: [Mark J.] I have good copies, you have good copies.

Mine have the full end credits. If yours had the end credits you wouldn't have needed to ask about the opening title graphics in your last question.

Q: Now I know what you're gonna say next however the Channel 5 UK Recordings of Robotica Season 1 are the best quality there is yet. Only if someone has the original TLC recording of the Robotica Season 1 Championship and/or if someone has all 7 episodes of Robotica Season 1 from the Discovery Store Discovery Website you name it, coz do not get me wrong here but it would be nice to watch download view and cast the Robotica Episodes WITHOUT the screen bugs of Channel 5 and TLC. All 3 Seasons of Robotica i think were shown on another UK TV Channel called Challenge (or Challenge TV) which is a UK version of GSN (Gameshow Network).

A: No, I don't think you do know what I'm going to say, Erskine.

I prefer to watch the shows as they were originally presented, complete with the commercials and credits. The original commercials from national advertisers were themselves quite entertaining, and TLC tossed in promos for some of their other programs like 'Junkyard Wars'. The best bits were some very clever teasers for upcoming episodes of Robotica. This is the way I first saw the series and it is the way it was intended to be viewed.

You're entitled to your opinion of the 'best' possible version of the show, but I'm fortunate enough to already have my preferred version.

Q: You're right Nash entertainment has all 21 episode of Robotica on tapes, and even thought it may or may not be done due to the "legal lavidaloca" what do you think would be the best thing for them? time will tell are the only words that i initially have.

A: A lesson in values:

For several hundred years the native inhabitants of the Yap islands in Micronesia carved stone "coins" out of a special crystaline limestone found on a few nearby isles. Some of these ceremonial coins are quite large: meters in diameter and weighing thousands of pounds. When one of the coins changes ownership it is usually just left where it is and the story of the coin is ammended to include the name of the new owner. The location of the coin is immaterial as long as everyone knows to whom the coin belongs.

One large coin was being delivered by a jumbo outrigger canoe when it came loose and sank to the deep ocean floor. This sinking did not decrease the value of the coin because the islanders know that the coin still exists on the seabed. The sunken coin continues to be bartered as a high-status item.

The coin isn't important - the story is important. You can throw the master tapes into the ocean for all I care.
---
It's All a Blur

Q: Any idea on who created the opening title graphics for the intro to Robotica? [Erskine, Scotland ☆]

A: [Mark J.] The opening animation was created by Blur Studio in Culver City, California. The concept designer was Feng Zhu, who now runs the Feng Zhu School of Design. A render from his original Robotica concept appears below.
---
The Schedule Was Rough

Q: Now, when Run Amok entered the arena for and competed in Robotica, did Run Amok have any Run Amaniacs? or as i would like to describe it: Was Run Amok the crowd favourite? Live life and bring on the Run Amoking. [Erskine, Scotland ☆]

A: [Mark J.] If you watch the audience shots you can see some Run Amok signs in the stands, but it was difficult to build up any real following because of the way the production was scheduled. The filming days for Robotica were very long - about 14 hours - and there was a lot of 'down time'. The studio could only have one of the large sets assembled and ready for filming at a time, and it took hours to move one set out and assemble the next. This did not make for a happy and involved audience for the filming.

Two audiences were brought in for each of the four filming days: one at 1:00 PM and another at about 7:00 PM. By the time the 'Fight to the Finish' was ready to shoot it was well after midnight and the only people in the stands were the teams and their families. No single audience was able to see more than one or two stages of the competition so they really didn't have time to develop 'favorite' robots.

I will say that the competitors gathered in the stands for the final 'Fight to the Finish' were generous in their appreciation for Run Amok's victory over Juggerbot and Ram Force. Immediately after the filming was completed, the entire production crew gathered on the set and gave Team Run Amok an enthusiastic and extended round of applause as a reward for our contributions to the show. They really hadn't been sure that the show was going to work, and they were very pleased with the result.
---
On a Raised Platform

Q: Even though you didn't enter Robotica Season 3, at least we did have Rambot which bears great resemblance What would you do if you did enter Robotica Season 3, would you have entered Run Amok or created a Run Amok 2? And if there was a 3 way Fight To The Finish between Run Amok Vs Flexy Flyer Vs Panzer Mk 3 I would say that something similar to Run Amok Vs Juggerbot Vs Ram Force would have happened and Run Amok would win to become the Champion of Champions -- and you know what: i think you deserved to be on Robotica Season 3. [Erskine, Scotland ☆]

A: [Mark J.] I'm told that the Season 1 teams that returned for Season 3 playfully chided Tom Sweeney about his 'Rambot' being so similar in appearance to 'Run Amok'. Oscar Wilde famously claimed that "Imitation is the sincerest form of flattery" and I have always felt honored by his tribute.

Run Amok would have been poorly suited for the challenges of the later Robotica seasons. An all-wheel drive platform more like Rambot would have been my choice. Tom made the finals with Rambot and with a bit more experience could have contended for the victory.

Q: By the way, do you still have Run Amok with the Robotica Armour in your garage anywhere?

A: 'Run Amok' sits in her Robotica colors under a spotlight on a raised platform in the corner of my workshop. By her side is our Robot Wars entry 'The Gap'. Batteries have been removed, but both 'bots are otherwise fully functional. Respect.
---
Three Breaches

Q: Regarding the RoboGames 2023 arena Breach issues would a 100mph tip speed limit have stopped it from happening or would it have been too little? [Ashburn, Virginia]

A: [Mark J.] There were apparently multiple issues contributing to the arena breaches at RoboGames. I have also heard of concerns about LiPo fire response and lax radio impound enforcement. Given the actions taken by RoboGames at the time of the incidents I expect the offical response will attempt to minimize the seriousness of these events.

Enforcing a 100 MPH tip speed on spinner weapons would have prevented the breaches, but with a serious impact on the matches:

The kinetic energy of a spinner increases with the square of rotational velocity, so reducing the speed of a 250 MPH spinner to 100 MPH would reduce its stored energy to: (100 / 250)2 = 16% of its current value.

A 50,000 joule weapon would be cut down to 8,000 joules -- do you think that would make a heavyweight match worth watching?

A proper arena for heavyweight robot combat does not have three breaches in four hours. If RoboGames isn't going to provide a safe environment for big 'bots that are built to the current standard perhaps they should stick to smaller robots.
---
...That Never Was

Q: Challenge of the Champions...Challenge of the Champions...Challenge of the Champions...Challenge of the Cha-... wait stop stop wait. Challenge of the Champions event!? Really!? Allright first of all i feel sad that Robotica was...can i say axed after Season 3? If there was going to be a Challenge of the Champions event what would it involve, who would present and/or commentate it, what would the challenges be and between Run Amok, Flexy Flyer and Panzer Mark 3: who would win and more importantly what would it be called? for example maybe i was thinking Robotica X, Robotica Hexagon or Robotica: Challenge of The Champions. And for me Run Amok would accurately win. [Erskine, Scotland ☆]

A: [Mark J.] You're refering to this post from the Team Run Amok and Friends archive, 2006:

Q: Why didn't Team Run Amok enter Robotica seasons 2 or 3?

A: Entry into the Robotica tournaments was by invitation only and winners weren't invited back. The producers were saving the winners from each season for a 'Challenge of the Champions' event that was to take place after a few more seasons had gone by. The ratings for seasons 2 and 3 fell off from the first season and the 'Challenge' tournament never happened. Rats!

There is a bit more to the story. Robotica seasons 2 and 3 were filmed back-to-back over a two-week period in late 2001. On Sunday of the weekend between the two filming sessions I got a call from one of the Robotica segment producers. He explained the whole 'Challenge of Champions' concept to me, but said they were short one robot for the season 3 filming and wondered if I could be in Los Angeles with Run Amok on Monday morning to jump into the tournament.

I was sitting nine hundred miles north of Hollywood with a combat robot still in 'Robot Wars' colors and Robotica wanted me there in 18 hours. I stalled a bit and considered options. If they'd given me an extra day I could have been there, but there were just too many things that would have to come together perfectly to get there that quickly. I thanked him for thinking of me but I had to admit that I couldn't make it work. They had to re-use season 2 competitor 'Intriverter' in season 3 as 'Reintriverter' to fill out the field.

Had there been a "Robotica: Challenge of The Champions" it might well have used an assortment of individual events from each of the earlier six or so seasons that would have transpired leading up to it. Who would win? See: Frequently Asked Questions #33.
---
Open a New Can of Robot

Q: What happened to End Game? [Cardiff, Wales]

A: One of the many available copies of 'End Game' got caught in a floor hazard at BattleBots WCVII and was ripped in twain by a vicious pizza. Depressed, 'End Game' made its way to the top of the Vegas Stratosphere Tower and leapt off - only to land on the open bed trailer of a semi truck bound for Florida.

After hitching a ride into Orlando, 'End Game' worked as a buccaneer in the 'Pirates of the Caribbean' ride at Disney World for several years and saved every penny until it had enough money to open a small mango juice stand. It married a lovely Mouseketeer named Annette and had four children: a girl, two boys, and a pneumatic floor jack. The family is doing well.

See also: Mad Libs
---
Costume Changes!!!

Q: You know there is one thing that kills me: I wonder how and why day 2 Robotica Season 1 Episodes 1 and 5 were filmed together maybe it's coz of 2 oregeon bots (Run Amok And Juggerbot) and Why Ahmet, Tanika and Tanya looked the same in the episodes whilst presenting.

Episodes 1, 5 and 7 are my only favourite episodes of Robotica Season 1 so far by best there for i declare Run Amok, Juggerbot, Armourgeddon (Season 2), Logoseye (Season 3) and Hammerhead (Season 3) as an elite group of oregonian bots in Robotica History. [Erskine, Scotland ☆]

A: [Mark J.] You just solved a mystery for me, Erskine: Tanika and Tanya looked the same in the episodes. Tanika and Tanya's interview sequences took place down on the set immediately following each event, so event interviews for episodes filmed the same day should have Tanika and Tanya wearing the same outfits -- as you noted for episodes 1 and 5.

I was sure that Episode 6 (Viper) filmed on Day 1 but I'd never been certain that I was correct in assigning Episode 4 (Ram Force) to that same filming day. After seeing your comment above I quickly pulled up the Season 1 videos and noted the costumes Tanika and Tanya wore in the post-Speedway interviews. The costumes matched in Episodes 3 and 6 which makes them filming day 1, and a different set of costumes matched in Episodes 2 and 4 for filming day 3. I'm correcting the filming sequence everywhere I can find it.
---
Not a Kid's Show

Q: Do you think that not just male or female adults but children are interested in Robotica and might get involved with the program if so which season? [Erskine, Scotland ☆]

A: [Mark J.] Robotica was aimed at a young adult market, not children. No funny team costumes, no anthropomorphic house robots, and a more complex competition made for less appeal for pre-teens when compared to the other robot competitions.

A review of robot combat TV shows by Robbie Fraser in the August 25, 2001 issue of TV Guide pointed out that Robotica's "welcome dose of hipster madness, with its sharp MTV-style cutting and the yammering commentary of host Ahmet Zappa" was a very different take on robot combat compared to Robot Wars's "ultraviolence" and BattleBots's "brutal head-to-head dueling":

"Robotica goes for a slightly more cerebral approach, pitting robots against each other over several obstacle courses and races, with only the two most versatile and high-scoring robots making it to the final combat round. "We challenge builders to crate smarter, intelligent robots that execute a variety of challenges, not just one," says series producer Gena McCarthy. "They have to be not only strong and powerful enough to throw their opponents around the ring but also fast, agile, maneuverable and able to answer a wide variety of physical and strategic tests."

Certainly some children will like anything with robots in it, but I think the other robot competitions hold more interest for them.
---
Two Simultaneous Shows

Q: Correct me but during filming the heats or preliminary rounds i take it it may or may not be Run Amok's heat first, Then Kritical Mass's, Then Jawbreaker's, Then Ram Force's, Then Juggerbots and Then Viper's?

coz i've had that strange prediction that it was either Jawbreakers Heat first, Then Viper's, Then Run Amok's, Then Juggerbot's, Then Kritical Mass's and Finally Ram Force's Heat. Sorry for carbon corruption. but if Run Amok's heat was filmed first then the only word that one gets is entertaining. [Erskine, Scotland ☆]

A: [Mark J.] Two of the preliminary shows were filmed each day for three days. Each of those days went like this:
All robots available on set took on the unfilmed qualifying trials. The eight top qualifiers paired-off into four pairs.
All four pairs took on The Speedway, that set was removed, and The Maze set was set up. The set change took hours.
All four pairs ran The Maze, that set was removed, and The Gauntlet set was installed. The set change took hours.
All four pairs completed The Gauntlet, that set was struck, and The Fight to the Finish set went up. The set change took hours.
The two pairings for The Fight to the Finish completed their combat and everyone went home for the night. It was past midnight.
Fianlists Jawbreaker and Viper qualified on day one. Their two shows filmed simultaneously that day. These shows became episodes 3 and 6.

Finalists Run Amok and Juggerbot qualified on day two. Their two shows filmed simultaneously that day. These shows became episodes 1 and 5.

Finalists Kritical Mass and Ram Force qualified on day three. Their two shows filmed simultaneously that day. These shows became episodes 2 and 4.
---
Top Two Red

Q: Let me think: Robotica Season 1 heat winners of Qualifiying

Day 1: Jawbreaker and Viper
Day 2: Run Amok And Juggerbot
Day 3: Kritical Mass and Ram Force

or

Day 1: Ram Force And Viper
Day 2: Run Amok And Juggerbot
Day 3: Kritical Mass and Jawbreaker

Which was it? This is so confusing!...ish. [Erskine, Scotland ☆]

A: [Mark J.] Are we talking about episode winners or the daily qualifying sessions? If episode winners, your first series is correct -- the Jawbreaker and Viper episodes were filmed on the first day.

If you're asking about qualifying sessions, the top two scorers in each of the three days of qualifying for Robotica Season 1 were assigned Red Team patches and placed in one of the two shows to be filmed that day.

Neither Jawbreaker nor Viper wore Red Team patches, but Panzer and Wendingo did -- so by my recollection the top two finishers in each qualifying session were:

Day 1: Panzer and Wendingo
Day 2: Run Amok And Juggerbot
Day 3: Kritical Mass and Ram Force
---
Word Origins

Q: I wonder why

[the TV show]

Robotica was called Robotica, maybe the came from latin or maybe it was used after the Robotica 1998 competition was scrapped. [Erskine, Scotland ☆]

A: [Mark J.] "Robotica" is not from Latin. The word "Robot" itself comes from Slavic roots (robota, rabotat) related to "labor" or "slave". "Robotum" is a recent addition to the supposedly dead Latin. "Robotica" is the feminine singular form of the Italian word "robotico" and is also found in Protuguese to describe the science and technology of robots.

I have no specific insight as to why the word was choosen as the title of the TV show. I suppose it sounded 'sexy' to someone.
---
Nash is a Thing

Q: Do you know if Nash Entertainment the owner of the Robotica MASTERtapes or Betatapes (i just want to call it that) is still in busiuness or in the working community or whatever word you want to use coz how they did Robotica was entertaining and although it may or may not be done due to the legal Schmoidenfoifensrunflundergraabteszt but if Robotica was on Discovery plus or something what would it mean to you?, Allow me to just put it like that. [Erskine, Scotland ☆]

A: [Mark J.] Nash Entertainment is still in business: Nash Entertainment website. They list 'Robotica' in their television show library, and I'm sure they would be pleased to have it shown again. I'm not sure I'd watch.
---
Robotica Music

Q: Did you know that the background music for Robotica was composed by Danny Lux and John Carta from SESAC? [Erskine, Scotland ☆]

A: [Mark J.] Yes. A post from 2015 in this archive:

Q: Who was the composer for Robotica? [United States]

A: [Mark J.] The end credits for TLC's 'Robotica' series list veteran Hollywood composers Danny Lux and John Carta for music.

SESAC is simply a company that collects and distributes royalty fees for artists.
---